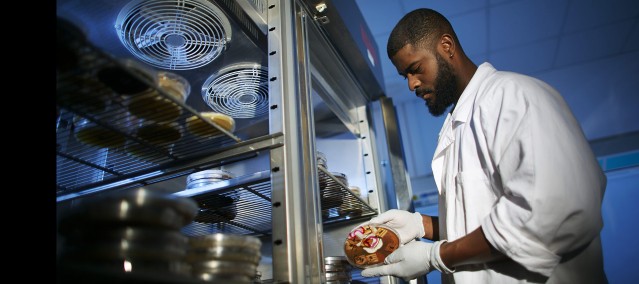 GREEN PhD-Track Program
Graduate School for Energetic and Environmental Innovation
In 2022, University of Pau and Pays de l'Adour opened a 5-year integrated Master's/PhD program of excellence with intensive research training in interdisciplinary fields linked to energetic and environmental innovation.
Our GRaduate school for Energetic and Environmental iNnovation (GREEN) aims to train tomorrow's research managers who are enlightened about the challenges of energy and the environment, and capable of understanding their complexity and proposing innovative solutions.
This PhD-track program is open to students from a variety of scientific backgrounds who have completed their undergraduate training with highest honors and who are highly motivated by research.
A €5,000-per-year stipend is granted to each student accepted in a GREEN Master's degree.
Program
In order to promote transversal and interdisciplinary activities, all the PhD-track programs proposed by GREEN are identically structured. In addition to the research training which represents 40% of master's credits, the courses offered in each graduate program are a combination of common thematic culture courses in the field of Energy and Environment (sustainability science, resilience alliance, ecological economics and political ecology, health & ecotoxicology, energy Law & Policy…) and basic soft skills completed by fundamental and specialized disciplinary courses to fit with the research orientation or topic of the students.
Mentoring
To come away from a conventional training model, each student will have a faculty tutor who will build with him/her (or a small group of students) a curriculum related to his/her aspirations and his/her research theme.
The tutor will also help the student define a series of face-to-face or e-learning courses (up to 20% or 25% for the Science graduate program) that s/he can easily keep up with.
Hands-on training
The research-based training program of GREEN follows the active educational approach of "learning by project". The aim is to guide our students and help them structure their research and innovation projects, while giving them a great deal of autonomy.
In the second year, there is therefore a significant reduction in the number of face-to-face courses in favour of project-based learning, in order to put students in a professional situation so that they can experiment group work and project management. This framework encourages strong interaction between students, teachers, and researchers to ensure easier integration in host research laboratories.
The interdisciplinary project proposed in the third semester should give students from all the graduate programmes an opportunity to produce joint, multidisciplinary work.
The aim of this master is to train scientific experts in Mechanics and Physics high potential fields such as civil engineering structures, coastal engineering, geomechanics or physics of porous media.…

Global changes, climate change and the biodiversity crisis, have and will profoundly transform the ways in which economic and social actors act with respect to energy and the environment. Research and…

Environmental protection and sustainable development have become societal major issues. It is now also acknowledged that we must take advantage of our expertise in physico-chemistry and microbiology…